"Service is the Essence of Business"

Allied Industrial Supplies Ltd., the commercial time division of Doctor Clock
ProxiGuard
Guard Tour Systems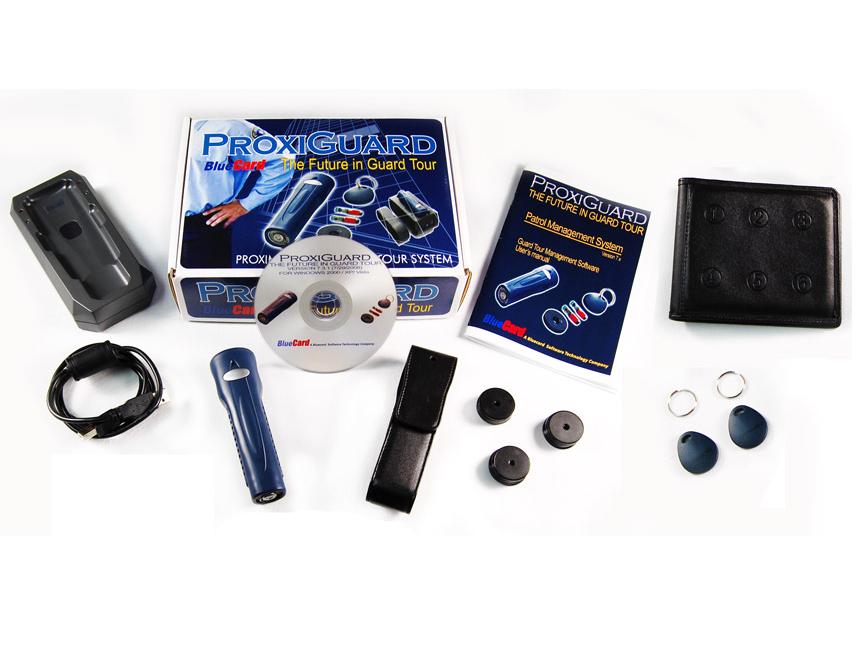 ProxiGuard is the only RFID (Proximity) guard tour system in the world with impact detection. Reports will show each time the reader was either dropped or subject to a strong impact.
What is a Guard Tour System?
A guard tour system is an essential tool which enables to monitor if people assigned to a tour patrol task are completing their duties on time and at their correct locations. In summary the system makes it possible to know where and when the patrols were made.
How does the System Work?
It works by installing a series of RFID Tags (each with its own unique global identification number) along patrol routes and having patrol personnel perform readings on the tags using a hand held reader. The recorded tag numbers along with each associated time stamps are later uploaded via communication adapters to computers for processing and verification. The results are displayed on the screen, printed or emailed so that managers can review at once job performance data of the patrolling personnel (attendance, locations patrolled, timeliness, incidents and etc).
Where can it be Used?
Even though a guard tour system is mostly used and known in the security field it actually can greatly enhance performance in several areas such as:
SECURITY GUARD PATROL
EQUIPMENT MAINTENANCE
JANITORIAL SERVICES
FLEET CONTROL
DELIVERY ROUTES
SALES PERSONNEL ROUTES
ALARM RESPONSE ROUTES
FIRE EXTINGUISHER ROUTES
LAWN SERVICES ROUTES
REPAIR PEOPLE ROUTES
AND MANY, MANY MORE...
The main advantages of using RFID (proximity) over other technologies are:
Non Contact

: Bar code, touch memory (Dallas iButton) and other optically read systems would be useless through a variety of substances such as snow, fog, ice, paint, dust, wood, concrete and other visually and environmentally conditions.

The significant advantage of ProxiGuard, an RFID system, is the non contact and the non line of sight nature. Cards can be read under water and through all the above substances.
Convenient

: can be installed in multiple ways.
Checkpoints

: can be hidden in walls preventing tampering and no need to use expensive brackets.
Intrinsically Safe

:

It can be installed in potentially explosive atmospheres. Less wear and tear since the readers do not actually have a mechanical contact with the tags, the system is less prone to wear and tear than other types of guard tour systems.

Call or email today for more information or a quotation.

5656 Bilby Street, Halifax, Nova Scotia, B3K 1V6 T. (902) 422.1307 F. (902) 455.7541 info@doctorclock.com

Monday- Friday 8:30am-4:30pm Closed Saturday & Sunday